On the 6th of July, 2020, former StarTimes Uganda Premier League champions, Police FC, unveiled Tony Mawejje, one of Uganda's all-time best midfielders, as one of their own on a two-year deal.
Mawejje has returned on what is a second stint at the club, to sum up a colorful career that has inspired many young footballers over the years.
The soft-spoken lad's 'last dance' is going to be at a club he featured for for just a year – between 2006 and 2007, but one he fell deeply in love with.
"Police FC, as a team, is a team I have many memories with. The relationship between the team and I is what has forced me to play for them again," Mawejje noted.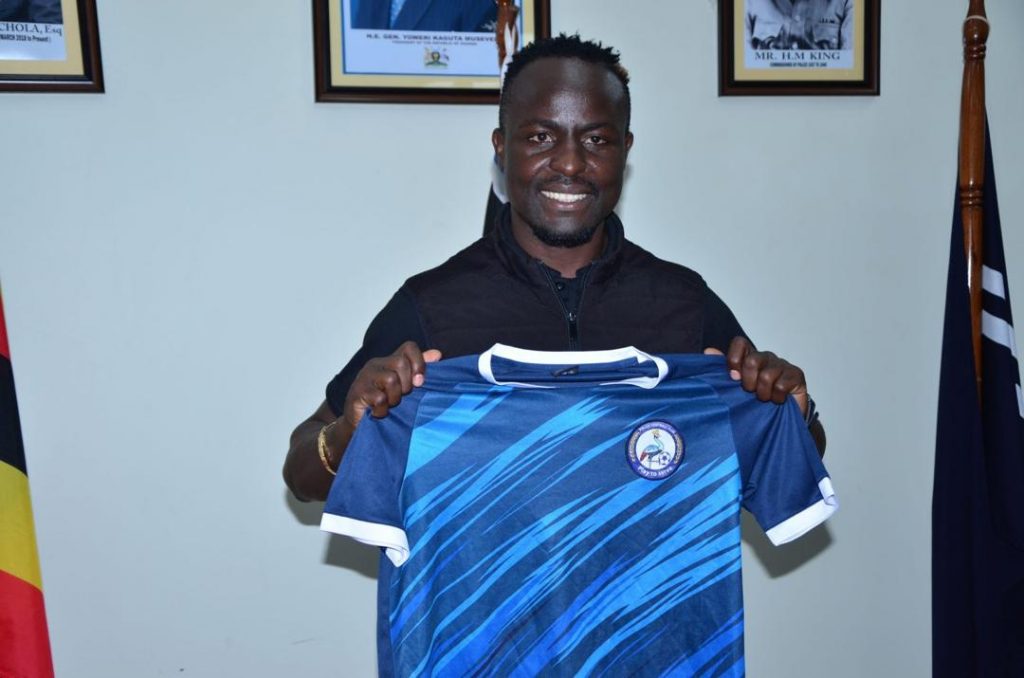 The now Kuwait top division side Al Arabi FC former player is not oblivious to the fact that Police struggled last season in the StarTimes Uganda Premier League, but is optimistic ahead of next season.
"Police are a good team – we are a top team. With the recruitment the club is making for the 2020/21 season, we definitely shall go back to the top where we are supposed to be," said a seemingly confident Mawejje.
Mawejje is also of the view that he's done his part as far as the National Team is concerned. He told Sanyuka TV, "It's always a good feeling when you are invited to play for the national team and I wouldn't say I don't want to get called up again, …but there are those young players now that have to do the job right now."
At his peak, Mawejje was the star in the center of the park for the Uganda Cranes.
Nicknamed the "Midfield General" by many, Mawejje's combative style saw him consistently feature for the national team between 2004 and 2017.
Being part of that Uganda Cranes squad that made the 2017 AFCON finals after 39 years of desperate waiting only added to Mawejje's credibility – a living legend.
Despite starting at home with then KCC, his career was largely played out across borders as he featured for, among others, IBV in Iceland, FK Haugesund in Norway, and FK Tirana in Albania.
But what has he lined for life after active football?
"I have set up an agency under my Tony Mawejje Foundation. I want to properly get it running now that I am around so that I am ready to be a football intermediary when the football is done," Mawejje said.
Police FC narrowly survived relegation from the StarTimes Uganda Premier League last season, finishing 13th (just above the drop zone) on the pile. The addition of Tony Mawejje is widely expected to spur them on to being a stronger competitor in the 2020/21 season.