By Martin Kaddu
The Uganda Taekwondo Federation (UTF) has finally got new leadership after a period of leadership wrangles that hampered the growth of the sport in recent times. 
This follows the elective assembly held on February 2, 2022, at the federation offices in Muyenga-Bukasa. 
All the 33 clubs' representatives unanimously confirmed Marvin Baryaruha as the president for the next four years.
He will be deputized by Ismail Bumba Mpanga, while Judith Aujo is the secretary-general after flooring two men. 
The trio has been in the respective positions since March last year on an interim basis after the National Council of Sports' suspension of Kato Ahimbisibwe and Simon Peter Komakech who were fighting for the federation leadership.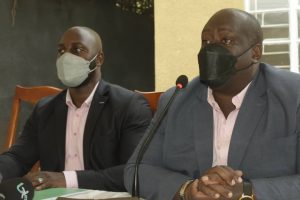 "I am happy that the assembly has confirmed me as the full president from interim leadership," noted Baryaruha during his acceptance speech.
"I am even happier that the two parties which were in the power struggle led by my brothers Kato and Komakech are part of the assembly. This shows that unity and sanity are back," 
Byaruha said that helping clubs get equipment and re-establishment good relationships with bodies of affiliation like NCS, UOC is his priority. 
"Our clubs lack basic equipment to train the fighters. We shall also have refresher courses for our members to get equipped with the new techniques, styles, rules and innovations."
"We want to see our fighters fight at the international level to attain the desired exposure," promised Baryaruha, who says that his love for the sport started way back when he used to fight.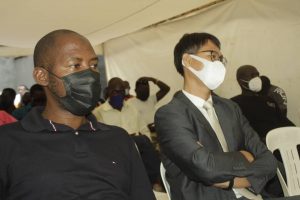 "I have been in the taekwondo sport for 20 years now, and I have always supported in one way or the other. We want to attract more funding and market the sport in education institutions," he added. 
Both Komakech and Kato agreed to work with the new leadership, with Kato tasking the newly elected leaders to ensure that the local fighters partake in international competitions consistently.