By Martin Kaddu
Uganda boxing federation (UBF) president Moses Muhangi's advocacy to return boxing to school sports competitions started last Friday during the Uganda Secondary Schools Sports Association's (USSSA) general assembly at Old Kampala SS.
Muhangi, who was invited as a special guest, asked the Ministry of Education and sports to restore boxing to schools because it is being side lined, yet there is no way a sport grows when cut from the grassroots.
"Schools are the hub of any sport. I was told that a certain Tamwesigire (former commissioner of physical education) banned boxing in schools which is unfortunate," noted Muhangi, an advocate, who returned as UBF president unopposed for his second four-year term.
"I am looking for that proof, and I will take him to court. Boxing is like any other sport, and many have made fortunes out of it than even academics."
"Our performance internationally is not good because we have no youngsters coming up like it was before when Uganda was globally known for one sport -boxing. Surprisingly, the same ministry expects medals," added Muhangi.
How and when it came about
Boxing was scrapped off the school calendar in 2009 after communication by then-commissioner physical education Daniel Tamwesigire citing the safety of the students.
"These children are young and cannot stand punches. We want to guarantee their safety with a clear explanation on the mental effects," Tamwesigire reportedly reasoned in his communication and pleas from then boxing federation president Rogers Dungu fell to deaf ears.
Safety of young boxers' paramount
According to Muhangi, boxing is the safest sport regards young children.
"Boxers of junior and youth age categories cannot box without headgears to protect their skulls, and I do not know any other sport that has so."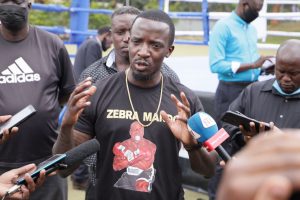 "Boxers must have their medical check-ups before entering the ring. The referee's main job is to save the boxer's life by stopping contests if one receives excessive punches or is out-competed."
"Boxing takes place with a qualified ringside doctor and an ambulance on standby while the boxers are trained to protect themselves all through the action," observed Muhangi.
According to International boxing association (IBA) rules, a boxer can only compete at the age of 13 -which is normally secondary school level in Uganda's academic system.
What happened before?
According to former boxer and senior sports journalist James Mayanja (Delta TV), there is a need to teach the young ones that boxing is just a sport like many others and not a way to violence.
"During the days of boxing in schools, some schools with boxers became unruly and could not swallow defeat in any competition," explained Mayanja, who also believes that there is a need for restoration of the sport with proper safety guidelines and training.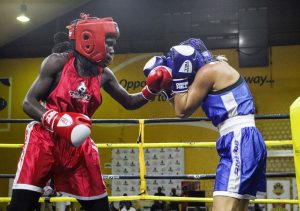 "The moment they lost, they would fight. There was also a concern of safety because some former boxers had mental challenges attributed to the punches they received on the head," he added.
Did Tamwesigire ban boxing in schools?
In an interview with The Observer newspaper in 2009, Tamwesigire said that his concern over boxing was blown out of proportion.
"Let us get this straight. I have never made any remarks that boxing should be banned. I only suggested that safety measures should be taken in boxing," he is quoted.
This leaves many unanswered questions of who banned the sport in schools.
What next?
According to the commissioner, physical education and sports Rev. Can. Duncan Mugumya, boxing has had its complaint before.
But they will see how to work with stakeholders including the National Council of Sports (NCS), to find out the challenges and core reason why the sport was scrapped off the curriculum.
USSSA President Patrick Okanya said they are looking forward to seeing how they can include boxing and other combat sports because they are played at the school level internationally where Uganda takes part.
During the glory boxing days, schools like Kololo High, Kako SS, Kisugu College, Nsangi SS, Kasana SS, Nyakasura, Entebbe SS were elite boxing schools breeding great boxers like Godfrey Nyakana and Justine Jjuuko.
Despite being scrapped off the government's sports calendar, the Schools championship is still one of the competitions on the UBF calendar and before COVID-19 struck, Kasana SS won the 2019 championship, beating 25 schools that took part.