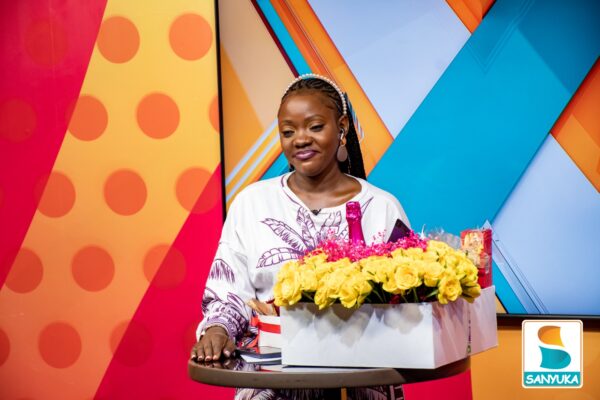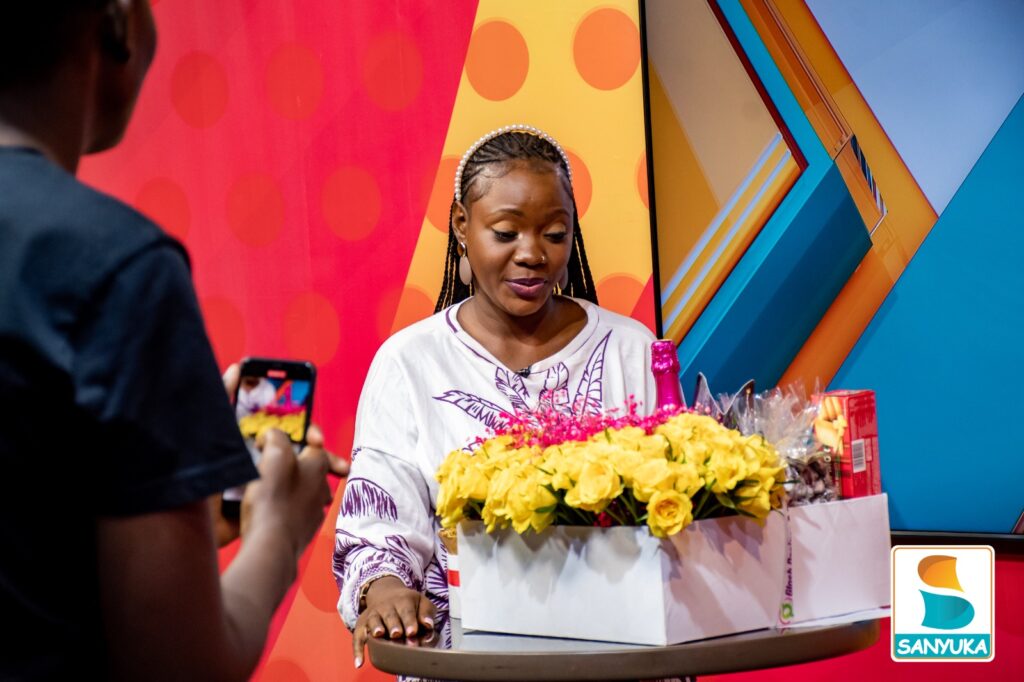 In a heartwarming moment on live Sanyuka TV, Precious Remmy, known as Ray P, was gifted a beautiful bouquet on Valentine's Day during her Morning Xpress show.
The moment came as a complete surprise to Remmy, who was in the middle of the show when a delivery person walked in with the bouquet. Ray P smiled in surprise and accepted the flowers, admiring their beauty and fragrance. The surprise left Ray P visibly moved and touched as she thanked her fiancée, Mr Bindeba, and expressed her gratitude.
"Thank you for this surprise. It means a lot. I want to let you know that I love you so much, and you are my perfect husband. Thank you for loving me." Precious Remmy said with love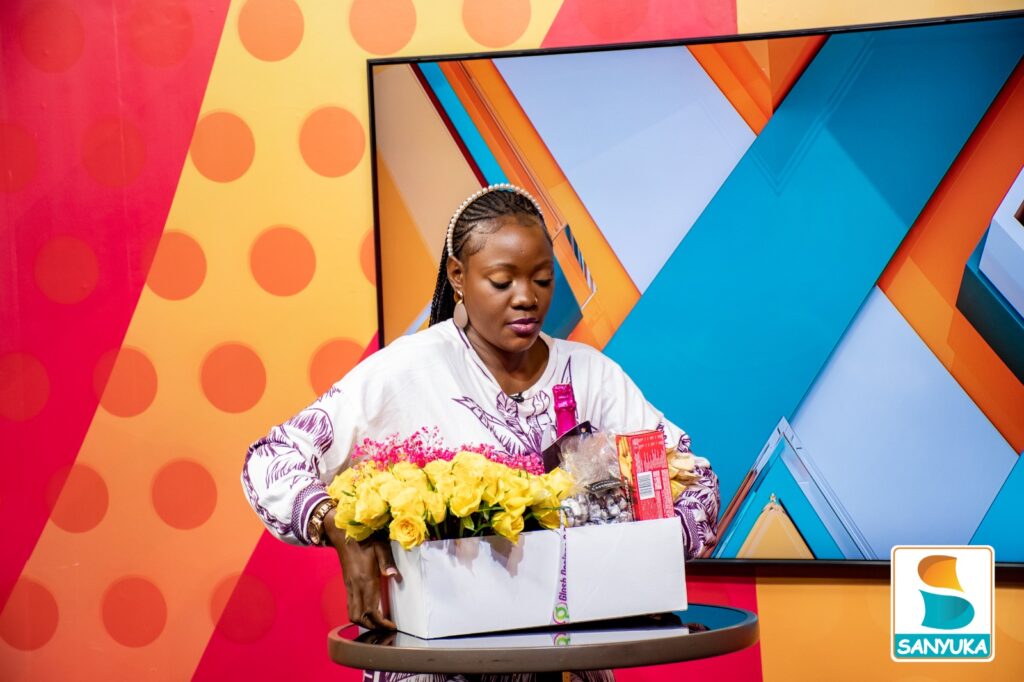 As the show continued, Remmy kept the bouquet close by her side, its colorful blooms a bright and joyful presence on set. And as she engaged with the audience, it was clear that the gift had only strengthened her resolve to keep creating meaningful and inspiring content for her viewers.
Sanyuka TV is Uganda's home of lifestyle and entertainment – Uncut Sabula, Music Jam – Tunnyuke, Sanyuka Naffe, Big Deal, and much more. Sanyuka TV is available on multiple platforms, including DStv on 379, GOtv, Zuku TV, StarTimes, 222 Free-To-Air, and streams online via Afro Mobile.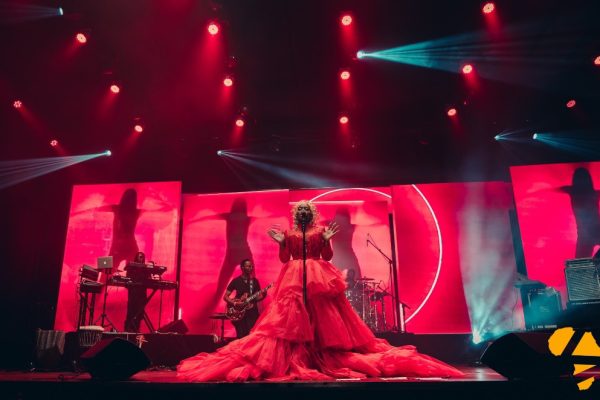 Swangz Avenue songtress Winnie Nakanwagi, well known as Winnie Nwagi a.k.a Fire Baby made a statement on Friday, September 09, 2022, at Lugogo Cricket Oval after she registered a historical triumphant in 'Fire Concert'.
Nwagi joined Swangz Avenue in 2014 after she was voted the second runner-up at the Coca-Cola rated next 2014. With her killer vocal ability, she has established herself among the top 3 female artists in Uganda.
Year after year, Winnie Nwagi has been dropping hit songs; Musawo, Janju, Katono Katono, Magic, Matala, and Kano Koze among many others.
As early as 4 pm, Kampala party animals began making their way to the oval to show massive support and love for their star singer whom they had demanded to stage a concert for a long time.
When time clocked 8:00 pm, photos made rounds on social media showing how Winnie Nwagi had filled the oval to capacity as curtain raiser artists did their best to entertain revellers who had turned up.
A number of artists including dancehall singer Vyper Ranking, Carol Nantongo, Lydia Jazmine, Kabako, Baza Baza, Nina Roz, Vinka, Sheebah Karungi, Spice Diana, and Zex Bilangilangi among others set a bright mood for a show with their performances.
When Winnie Nwagi took to the stage, she came clad in a long red jumpsuit outfit covering her body, surprising many of the fans.
The singer also paid respect to the late Producer Danz Kumapeesa saying she worked on three projects with the young talented producer. She requested a moment of silence to honour the late producer who passed on in 2017.