By Martin Kaddu
The 2022 Uganda Secondary Schools Sports Association (USSSA) general assembly that sat last Friday at Old Kampala SS passed all proposed amendments and new articles in their constitution.
The most popular was that which made the association a company by guarantee to become a legal person.
The company will be registered by guarantee without any share capital. Its directors will always be the elected persons occupying the position of the president and the three vice presidents.
Adoption of a secretariat in the USSSA structure is among the new additions, and this secretariat will be charged with administrative work.
USSSA President Patrick Okanya said that having the association as a legal entity will help in attracting more sponsors and partnerships.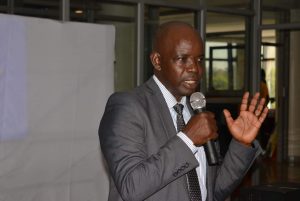 "When you are dealing with a legal entity, it gives you much more confidence. It also improves on professionalism and accountability," noted Okanya.
Okanya also unveiled that they are looking forward to seeing how they can include boxing and other combat sports because they are played at the school level internationally where Uganda takes part.
This comes after Uganda boxing federation (UBF) president Moses Muhangi's advocated for the return of boxing to school sports competitions under the Ministry of Education and Sports activity calendar.
Boxing was scrapped off in 2009 reportedly on the advice of then physical education commissioner Daniel Tamwesigire due to safety concerns of the young boxers.
Meanwhile, Uganda netball federation (UNF) president Sarah Babirye Kityo wants the development of sports in public schools to be mandatory.
"At least a school should be mandated to promote one sport and ensure availability of facilities," she said.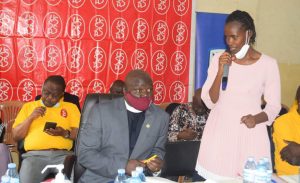 A sport usually grows from schools because they have the young athletes in numbers and infrastructure. We have seen successful athletes who are far better off than academic graduates," noted Babirye.
After two years of inactivity due to the COVID-19 lockdown, school competitions are back this year following the opening up of the country.
According to the draft school sports activity plan by the ministry of education and sports, Ball games 1 and 2 will be in April with Fresh Dairy ball games 2 happening in Lira.
Ball games 1 (Copa Coca Cola) will happen in Arua between 6th and 14th, while the East Africa Secondary School games are due August in Kenya whilst world school games scheduled for November.
Tertiary institutions championship will be hosted in Kampala in October, while the regional championship will be hosted by Kenya in the subsequent month.
Primary schools national ball games will be in Masaka in August, while East African university games are scheduled for December in Ndejje.