It is always encouraging to see artists choose to work together and support each other rather than falling into the trap of competition and rivalry. Collaboration can lead to the creation of new and exciting music, and can also help to foster a sense of community and unity within the industry. It is important for artists to resist the pressure to compete with each other and instead focus on creating and sharing their art.
https://fb.watch/hmQw-d88Wg/
By choosing to collaborate and support each other, Spice Diana and Sheebah Karungi are setting a positive example for other artists in the industry.
Sheebah was the first to make a move by surprising Spice Diana on stage while she was performing at her EP album launch at Cubana Lounge in Munyonyo on May 26th
Sheebah mentioned that many selfish minded people want to bring them down by staging an illusional competition.
She further mentioned that she is going to be more collaborative and supportive to Spice Diana and promised to do a duet with her.
Spice on the other hand has only admiration for Sheebah whom she says is her mentor.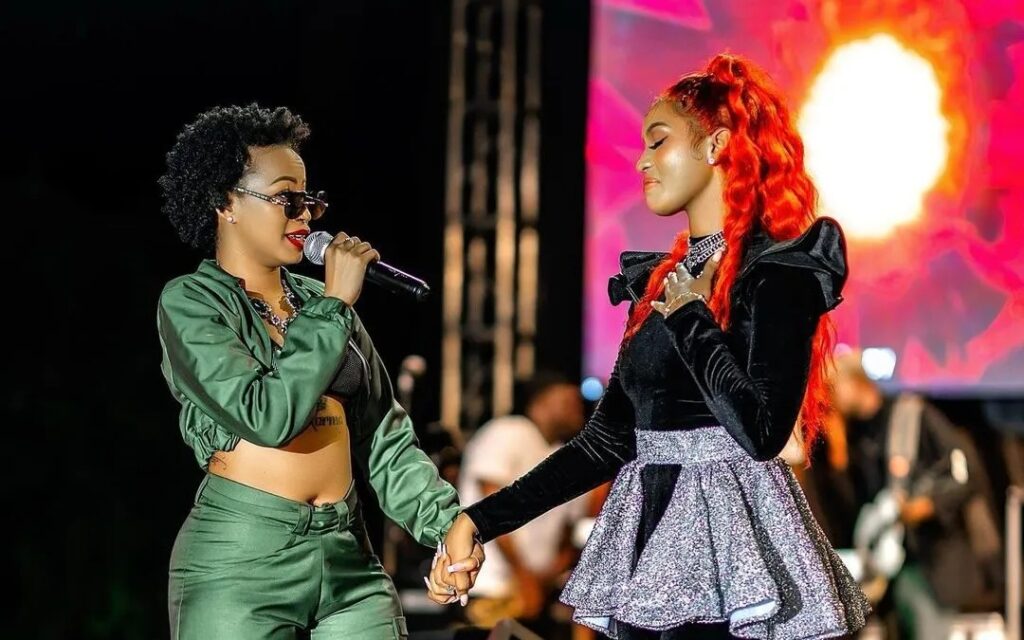 It should be noted that another illusional war was set up to compare Sheebah with the youngest talent on block, Pinky to which responded in an interview saying, "Pinky is young in the industry and instead of fighting with her, I will be available for her when she needs to talk to someone because time will come, and she will definitely need someone to talk to."
Unlike the times of Bobi–Bebe Battle, the female artistes have chosen to collaborate with each other in the industry which has left fans and money minded promoters to think of creative ways to make money other than staging illusional battles between artistes.
#SanyukaMorningXpress #SanyukaUpdates #SanyukaMundaMuli #SanyukaKuSsekukkulu