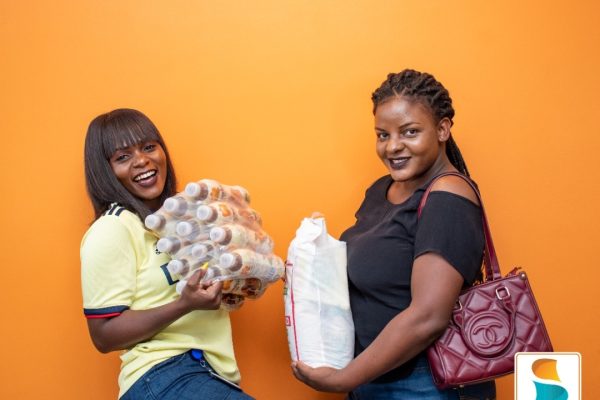 On 9th December 2022, Sanyuka TV launched 'Sanyuka ku Ssekukkulu,' an annual festive season campaign where the mainstream market-focussed TV station gives back to its audiences with items to be used during the festive season. These items include Christmas gift hampers from Sanyuka TV's partners, t-shirts, aprons, boda-boda jackets, cooking oil, beauty products, soft drinks cartons, and household items.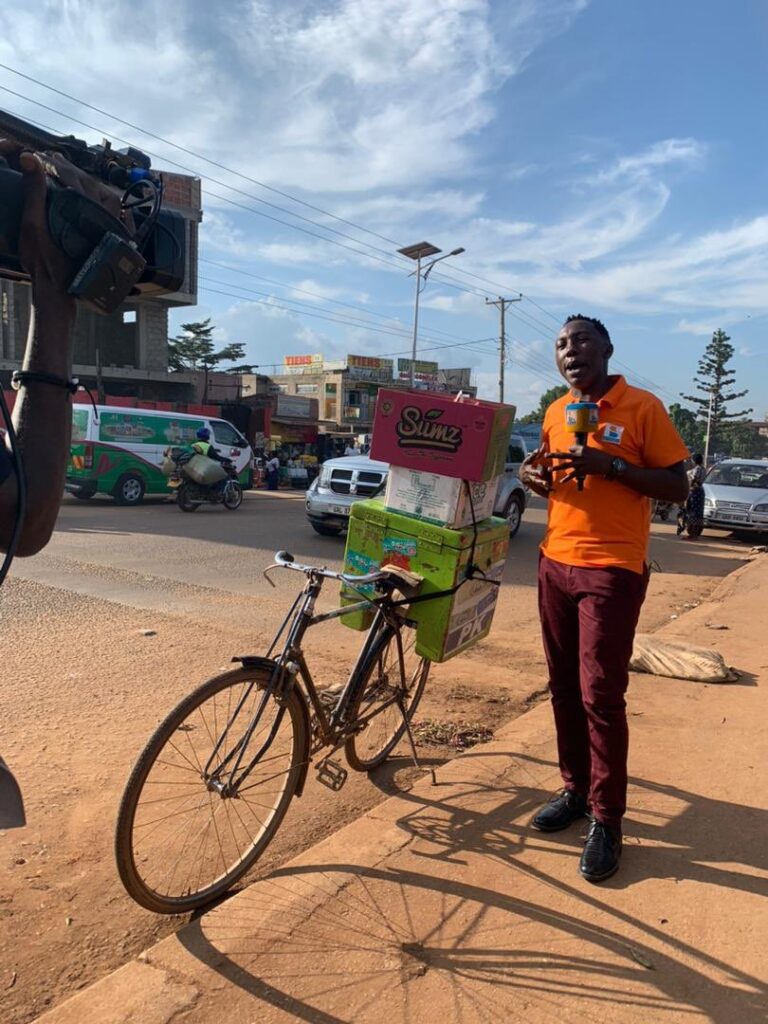 In the campaign's first week, over 50 Sanyuka Tv viewers won Christmas gifts in different parts of central Uganda. The first field activation was in Nansana and Makindye, where different people won Christmas hampers courtesy of Sumz Foods, God Cares Standard Supermarket and other Sanyuka partners during this campaign.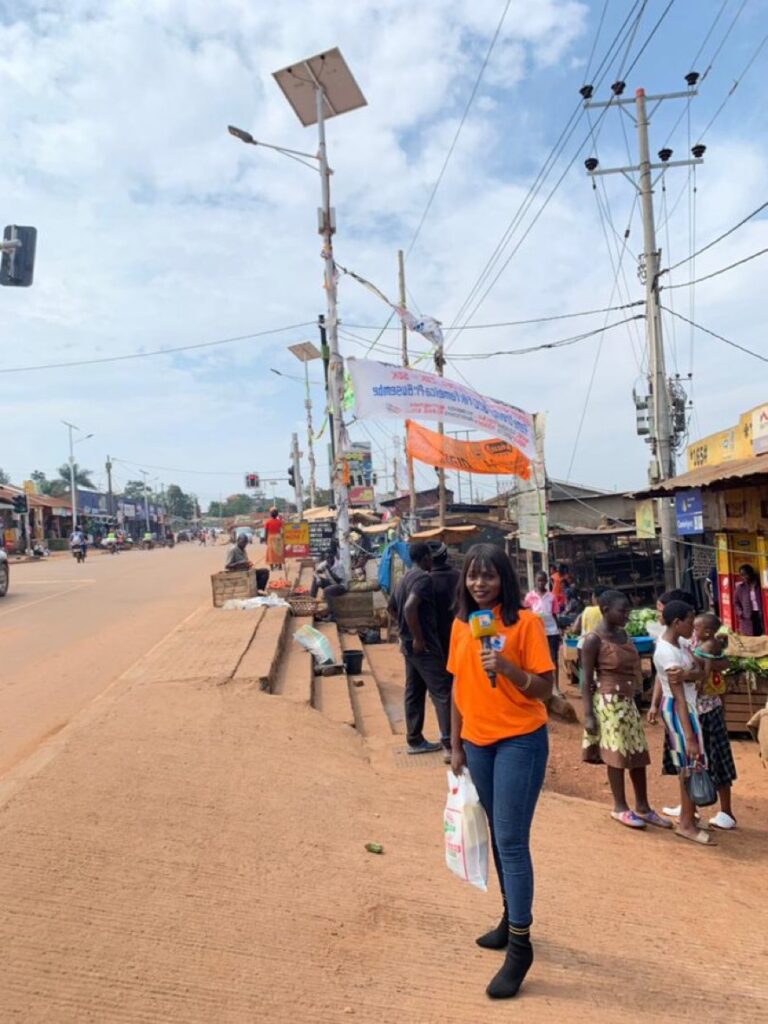 Other Sanyuka viewers won their Christmas gifts via on air in different Sanyuka TV's daily shows like Music Tax, Music Jam Tunnyuke and other shows.
The Sanyuka ku Ssekukkulu Christmas campaign is still going till the end of the festive season. Viewers will continue to win Christmas gift hampers like t-shirts, aprons, boda-boda jackets, cooking oil, beauty products, soft drinks cartons, and household items.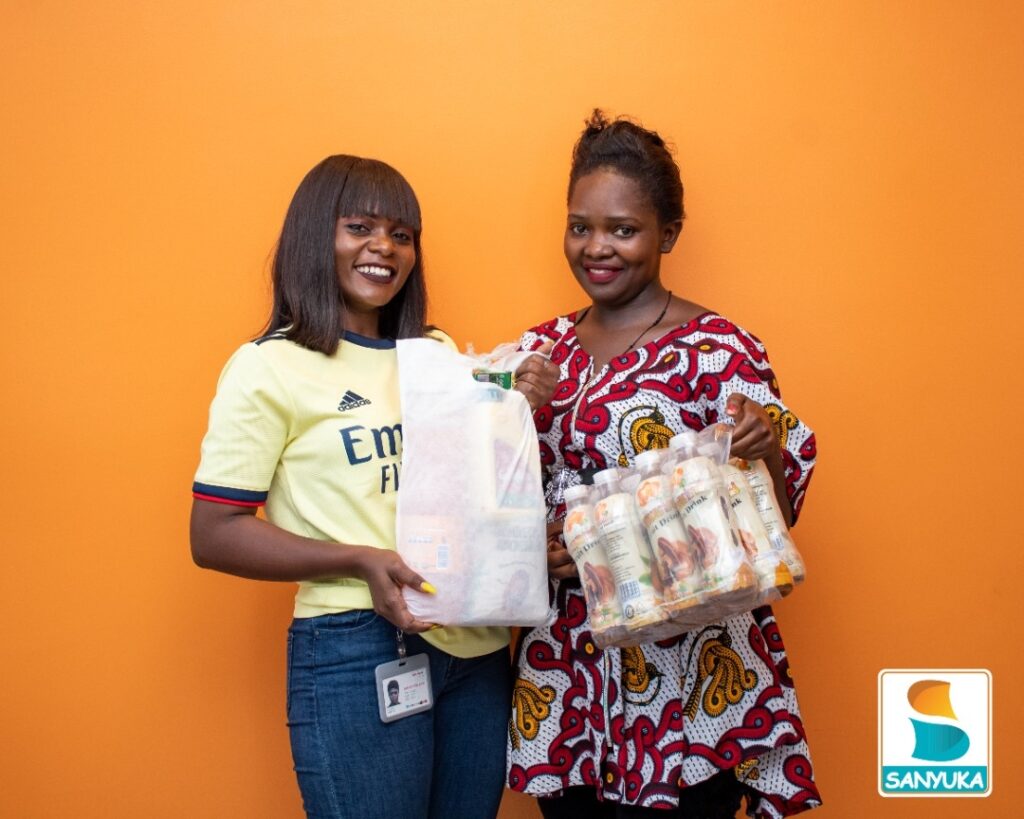 "As our name suggests, we want to see our viewers happy, and that is why we came up with an annual campaign that allows us to give back to our esteemed viewers during the festive season for supporting us. The first week was a success, and we look forward to rewarding more of our loyal viewers in the coming weeks". – Nicholas Ngobi, Brand manager, Sanyuka Television
Sanyuka TV is Uganda's home of lifestyle and entertainment – Uncut Sabula, Music Jam – Tunnyuke, Sanyuka Naffe, Big Deal, and much more. Sanyuka TV is available on multiple platforms, including DStv on 379, GOtv, Zuku TV, StarTimes, 222 Free-To-Air and streams online via Afro Mobile.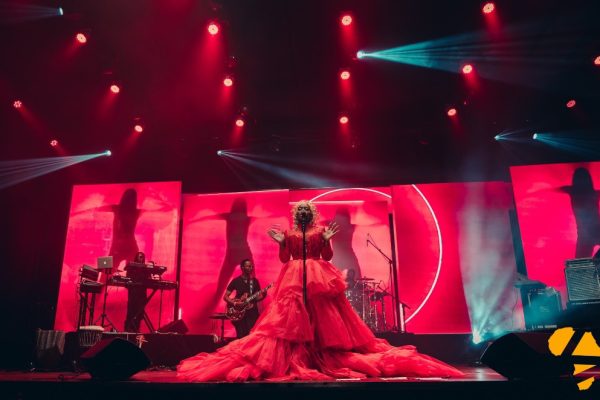 Swangz Avenue songtress Winnie Nakanwagi, well known as Winnie Nwagi a.k.a Fire Baby made a statement on Friday, September 09, 2022, at Lugogo Cricket Oval after she registered a historical triumphant in 'Fire Concert'.
Nwagi joined Swangz Avenue in 2014 after she was voted the second runner-up at the Coca-Cola rated next 2014. With her killer vocal ability, she has established herself among the top 3 female artists in Uganda.
Year after year, Winnie Nwagi has been dropping hit songs; Musawo, Janju, Katono Katono, Magic, Matala, and Kano Koze among many others.
As early as 4 pm, Kampala party animals began making their way to the oval to show massive support and love for their star singer whom they had demanded to stage a concert for a long time.
When time clocked 8:00 pm, photos made rounds on social media showing how Winnie Nwagi had filled the oval to capacity as curtain raiser artists did their best to entertain revellers who had turned up.
A number of artists including dancehall singer Vyper Ranking, Carol Nantongo, Lydia Jazmine, Kabako, Baza Baza, Nina Roz, Vinka, Sheebah Karungi, Spice Diana, and Zex Bilangilangi among others set a bright mood for a show with their performances.
When Winnie Nwagi took to the stage, she came clad in a long red jumpsuit outfit covering her body, surprising many of the fans.
The singer also paid respect to the late Producer Danz Kumapeesa saying she worked on three projects with the young talented producer. She requested a moment of silence to honour the late producer who passed on in 2017.