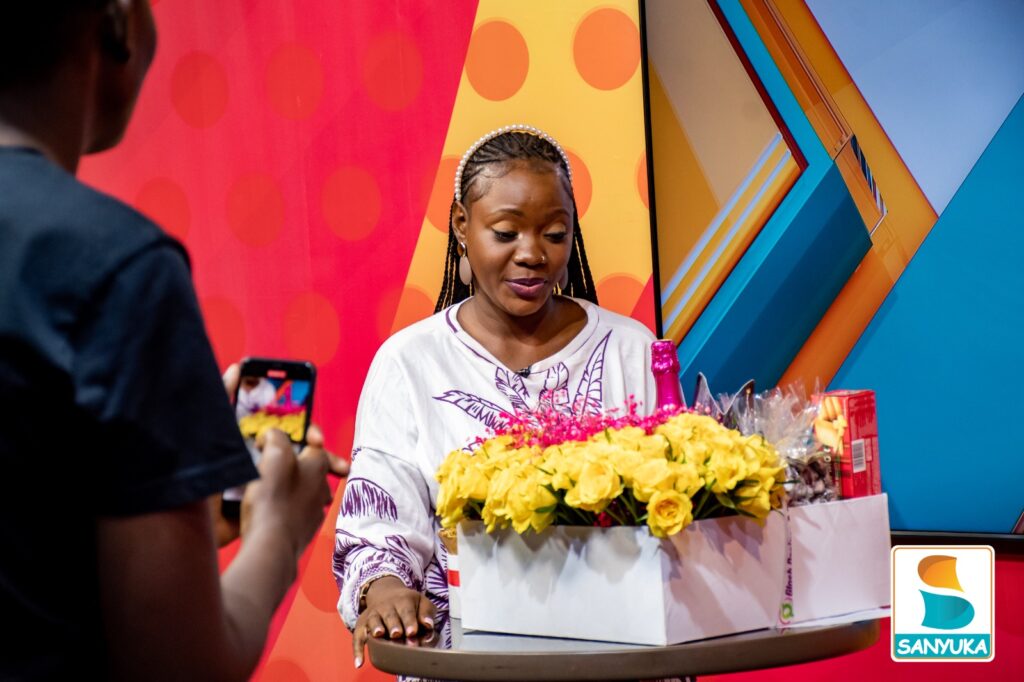 In a heartwarming moment on live Sanyuka TV, Precious Remmy, known as Ray P, was gifted a beautiful bouquet on Valentine's Day during her Morning Xpress show.
The moment came as a complete surprise to Remmy, who was in the middle of the show when a delivery person walked in with the bouquet. Ray P smiled in surprise and accepted the flowers, admiring their beauty and fragrance. The surprise left Ray P visibly moved and touched as she thanked her fiancée, Mr Bindeba, and expressed her gratitude.
"Thank you for this surprise. It means a lot. I want to let you know that I love you so much, and you are my perfect husband. Thank you for loving me." Precious Remmy said with love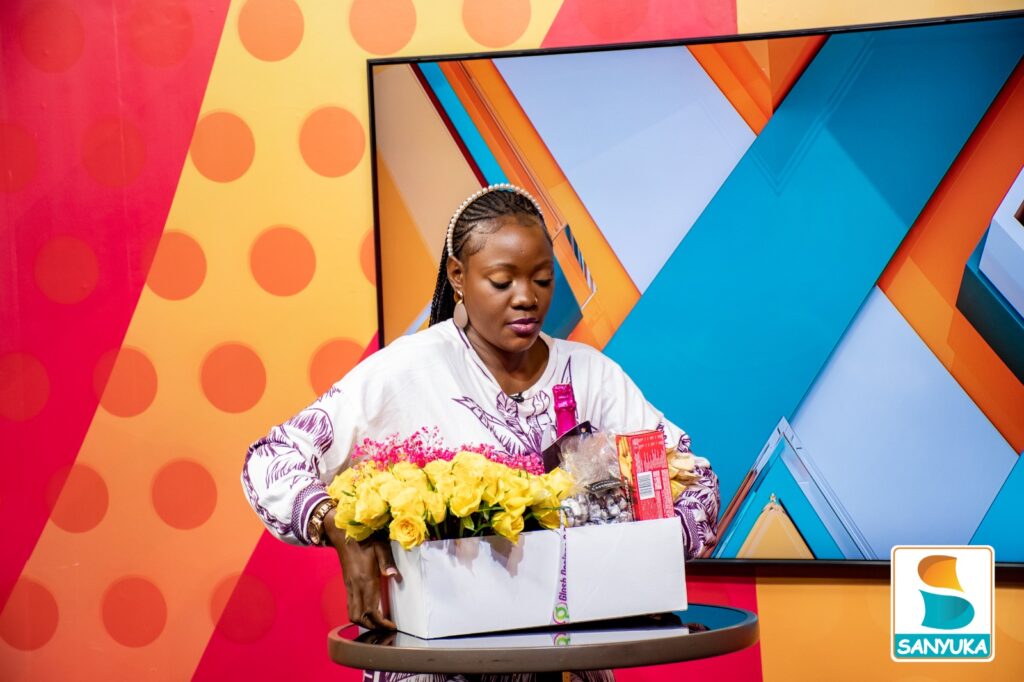 As the show continued, Remmy kept the bouquet close by her side, its colorful blooms a bright and joyful presence on set. And as she engaged with the audience, it was clear that the gift had only strengthened her resolve to keep creating meaningful and inspiring content for her viewers.
Sanyuka TV is Uganda's home of lifestyle and entertainment – Uncut Sabula, Music Jam – Tunnyuke, Sanyuka Naffe, Big Deal, and much more. Sanyuka TV is available on multiple platforms, including DStv on 379, GOtv, Zuku TV, StarTimes, 222 Free-To-Air, and streams online via Afro Mobile.