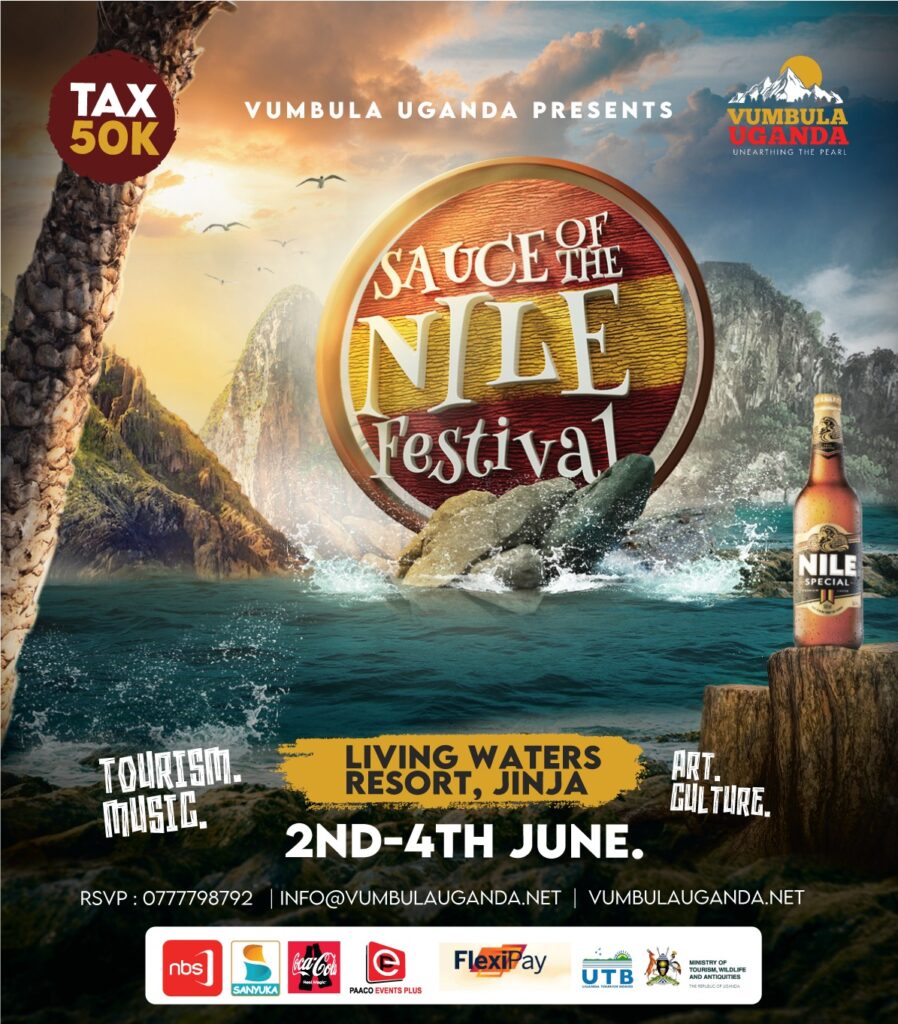 As it marked the 3rd Anniversary in the events space, Vumbula Uganda; the fastest-growing events management company has launched another tourism event under its portfolio, dubbed — Sauce Of The Nile Festival.
The two days festival will be celebrating the source of the longest river in the world — the River Nile, with a blend of art, music and culture. Happening at Living Waters Resort, Jinja on 2nd-4th June 2023.
'According to research, Egypt earns $16 Billion annually from their tourism sector and $5 Billion is attributed to the fact that many people visit Egypt just to explore the River Nile, and the country has a festival that highlights it. So, clearly Egypt markets and earns so much from River Nile than Uganda, which actually has the Source of the Nile, explaining why we came up with Sauce Of The Nile Festival' — said Demo Riley, the CEO of Vumbula Uganda.
'Besides Source Of the Nile, being one of the major tourist attractions in Uganda, we are calling it SAUCE (the cream or best quality of something) and not SOURCE (the beginning of something) because again, there's no country with the quality of the Nile like Uganda. We (Uganda) have the best rafting opportunities, most powerful falls (Murchison Falls), tropics and the main source all on River Nile, and no other country does' — he added.
About Vumbula Uganda
Vumbula Uganda sets out to unearth the uniqueness of the Pearl of Africa through premium event experiences.
The events company aims at building a strong community of people who share the same interests of celebrating Uganda's beauty, art, music, and culture.